SERVICE ON ALL HVAC MAKES AND MODELS.........RESIDENTIAL AND COMMERCIAL
CHICAGO TEMP CONTROL for all weather heating and cooling has served Chicago and all suburbs of Illinois since 1995. We service all major brands of heating, ventilation and air conditioning (HVAC) equipment for Residential or for Commercial businesses. Whether you're remodeling, building a new home, upgrading or replacing your existing heating system, you can depend on us for reliable and efficient heating solutions that will last for years to come.

Your home's comfort is important to us, that's why we only install the very best Heating, Ventilation, Air Conditioning (HVAC) and indoor air quality products available, providing you with the utmost in energy savings, comfort, protection and preservation of your home and its belongings. Call today and find our Expert Heating And Cooling Services Technician at your doorstep.

FOR SERVICE OR QUESTION CALL 1-847 - 493 - 7377

---
CHICAGO TEMP CONTROL heating & cooling is a local owned and operated business that has been a part of the Chicago Area community for almost 14 years. Some of the HVAC services provided by us:

Replace or Repair
- Furnace
- Heat Pump
- Boiler
- Central Air Conditioner
- Ductwork
- Air Cleaner
- Humidifier
- Thermostat ......................click for more

1ST TIME CUSTOMER
SAVE $20 ON SERVICE CALL
SAVE $50 ON NEW UNIT INSTALLATION

SERVICE CALL $75
(will be waved if estimate accepted)

FREE ESTIMATES
EMERGENCY 24/7
MOST CREDIT CARDS ACCEPTED



WE SERVICE ALL MAJOR BRANDS
---
We offer a variety of services from routine service calls and repairs to preventative maintenance to keep your system running at peak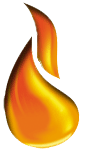 efficiency. Whether you like to request more information, need to set up a service call, or are interested in installing a new HVAC system or comfort accessory, our professionally trained staff is fully equipped to handle all of your HVAC equipment and indoor air comfort questions and needs.
If you're considering upgrading or replacing your cooling system, now is a good time to increase the overall comfort of your home with quality, whole-home indoor air comfort products. From central humidifiers that provide the perfect amount of humidity to your entire home to whole-home air cleaners, technologically advanced thermostats and zone control systems, adding indoor air comfort accessories can save you money on your utility bills. Ask us how an indoor air quality accessory can be fitted to your central heating and cooling system today.
We are committed to excellence in performance through preventive maintenance programs tailored to meet your facility requirements. Our unique approach in developing proactive and comprehensive maintenance programs is a proven method in the reduction of untimely and costly mechanical failures.


Heating and Central Air Conditioning Services | Heat Pump, Boiler, Furnace Replace or Repair | Residential & Commercial Services | Call for Free HVAC Estimate
Home Office Remodeling Services

Chicago Temp Control Heating & Air Conditioning Services, Chicago, Illinois
Office 1 - 847 - 493 - 7377 Fax 1 - 847 - 299 - 9007

You may also visit:



Copyrights © reserved by Chicago Temp Control www.chicagotempcontrol.com 2009 Page Designed by Business Web Directory of Chicago www.bizwebchicago.com Agop's Art